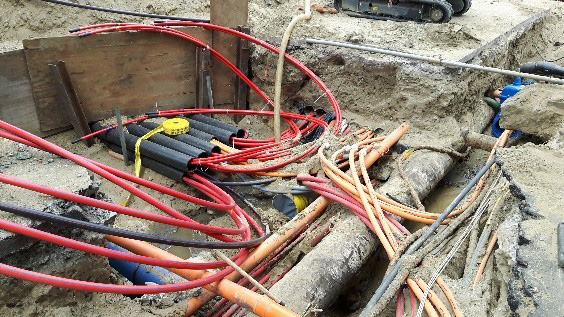 15 Sep

Works on the Noorderlijn in Antwerpen

The Noorderlijn gives Antwerp a tram infrastructure on the Noorderleien, the Eilandje and the Noorderlaan. The project, called Brabo 2, is part of the 2020 Masterplan and, besides a new tram and road infrastructure, involves the improvement of the public space. 

At the start of 2016 SGS Roos+Bijl was asked to take responsibility for the coordination, design and laying of third-party cables and piping (utility lines) from some 27 utility suppliers in this large-scale project. With the organisation of a cable and pipeline unit the unique nature of the project venture was translated into an integral approach. Besides coordination, the study, design and utility works were also completed in synergy for all utility suppliers by the construction consortium.

In the meantime, the renowned Leien traffic cut has been put in place with 6 of the 23 works being completed. The aim is to complete the project with the challenging phasing in the city centre with tight planning and a minimum of inconvenience for traffic, business owners and people living in the vicinity. Approx. 40 km of trenches and 155 km of new construction is provided for the cables and piping of utility suppliers. The amount of out-of-service piping is extreme, partly because there is no proactive removal policy in Belgium. Project-related traction stations, overhead lines, street furniture such as cycle stations, underground waste containers, information panels and city and traffic monitoring are also associated with the underground cables and piping.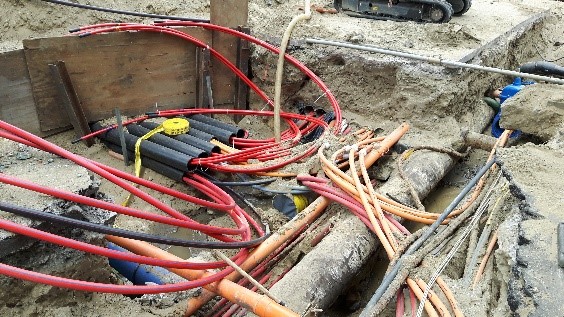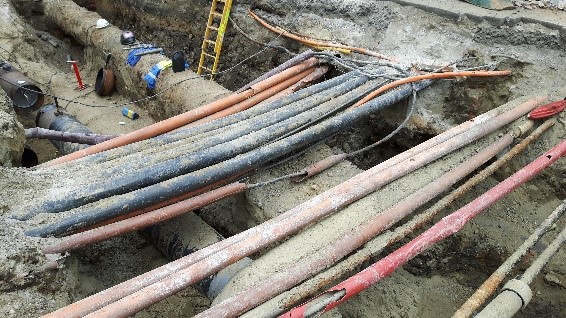 This project concerns all cable and piping disciplines with the Antwerp configuration of Ø 300/500mm distribution pipes, telecom ducts with manholes, underground high voltage units, street cabinets, valves and the transport lines and connections with the port area.
The coordination of the design and work plans to enable phased construction within tight planning, the provision of the design in synergy and the organisation of controlled completion of the works. All adaptations take place based on economically optimal returns, while the renovation of the grids and (home) connections also forms part of the activities carried out by Engineering company SGS Roos+Bijl.
Want to know more? Get in touch!